We are all looking forward to having you come to Prague this fall. When we ask our students what they like about NYU Prague, they often tell us that it's the sense of community and the opportunity to get to know our staff. Below you can read a bit about us!
Jiri Pehe has been the Director of NYU Prague since 1998.  He was the Director of the Political Department of the Czech President Václav Havel from 1997 to 1999.  He studied law and philosophy at Charles University in Prague and received a doctorate in law.  He fled Czechoslovakia in 1981 and eventually settled in the U.S.A. where he graduated from the School of International Affairs at Columbia University in New York.  He is a regular contributor to various Czech newspapers and regularly comments on political developments for international media. He has written several books about the political situation in post-Communist countries, and has also written several novels.
Thea Favaloro (Associate Director of NYU Prague) has worked at NYU Prague since it opened its doors to students in 1998, and she has worked in all aspects of the organization.  Born in San Francisco and raised in upstate New York, Thea considers herself lucky to call Prague her adopted home.  She is currently working on her PhD. in history at Charles University. She enjoys reading, running and mushroom picking in Czech forests.
Vanda Thorne (Assistant Director for Academic Affairs) has been teaching sociology courses at NYU Prague for the last 14 years.  Last year, she joined our administrative staff last year to further develop the excellence of our academic program.  Vanda has been nurturing several new programs at NYU Prague, including an exciting partnership with a nonprofit organization dedicated to archiving and publicizing the stories of former political prisoners. Vanda received her Ph.D. from the University of Pittsburgh, as well as an M.A. in Gender and Culture from the Central European University in Budapest, Hungary and an M.A. in English and American Literature from Masaryk University in Brno, Czech Republic.
Martina Faltova (Assistant Director for Student Life) first became acquainted with NYU when she came to New York to work as an au pair for the children of the late NYU Professor Tony Judt. Now she is our Assistant Director of Student Life and working on on-site orientation, housing, health, wellness and much more.  She loves travelling and has worked at the NYU Global offices in New York and Madrid.
Sarah Coffey (Program Coordinator, Music Program) is a native of the UK who moved to New York when she was a teenager. Now she's happy to be back in Europe, and loves Prague – especially the music scene – she's a member of a professional choir and teaches piano on the side.  Sarah also runs our Kulturama-Praha program which helps our students learn about European culture through culture and the arts!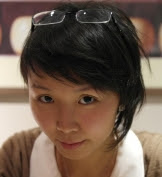 If you will live in Osadni dorm, you will get to know Darima Batorova (Bulidng Manager, Osadni) very well! Darima is from Buryatia in Siberia – close to Lake Baikal. She came to Prague to go to Charles University and is now working on her PhD. She loves gardening, and launched a fantastic urban garden in our Osadni dorm!
Marketa Helebrantova  is the Facilties Manager of the Slezska Dorm. Before working at NYU, Marketa spent several years on the road as a dancer with one of Prague's theatres. She is still closely connected to the contemporary dance world and has coordinated dance workshops for NYU Prague students.
Kristyna Cermakova  (Facilities Manager, Machova Dorm) has been living with NYU Prague students since 2011, when she started as an RA.  Tyna loves organizing trips – especially sports-related trips, such as hiking up the Czech Republic's highest mountains, and cultural exchange trips where students stay overnight with Czech families.  She is an avid participant in Czech orienteering competitions – navigating her way through forests and fields – as well as a singer and love of Czech folk dancing.
Désirée Gonzalo is our global counselor. She is a clinical psychologist and her main role is in providing students with assessment and treatment for mental health difficulties. Désirée, originally from Spain, studied in the UK, and has worked with university students in the UK and the Czech Republic. She enjoys helping students to gain the self-knowledge, insight and confidence they need to reach their potential in life.
Maria Skripenova (Facilities Manager, Academic Center) has been coming to NYU Prague since she was a student at the Prague Economics University.  She has worked for us as an RA, Facilities Manager of the Osadni Dorm, and now is working on campus.  She plays the violin and loves sports.
Lenka Vavruskova (librarian) started working at NYU Prague in 2005 and set up a system to catalogue the 10,000 books and films in our collection.  She spends her spare time gardening and being with her three grandchildren.
Jan Hovorka–known by everyone on campus as Honza–started out at NYU Prague as an RA in the Machova dorm in 2005. He's now the IT Manager at NYU Prague.  Honza acquired a love of basketball when he spent a year abroad as a high school student in Louisiana, and he's spent a lot of time shooting hoops with our students when he's not figuring out how to bring the latest technology into buildings with Renaissance ceilings and Gothic doorway.